Crawford Farm Report
Main Content
The CAI, as part of a contract with the Illinois State Archaeological Survey (ISAS), is also completing the artifact analyses and report of investigations for the historic period Crawford Farm site (11Ri-81). Located in the Rock River valley of northwestern Illinois, the Crawford Farm site originally was excavated by Elaine Bluhm and Dr. John McGregor of the University of Illinois in the late 1950s and early 1960s.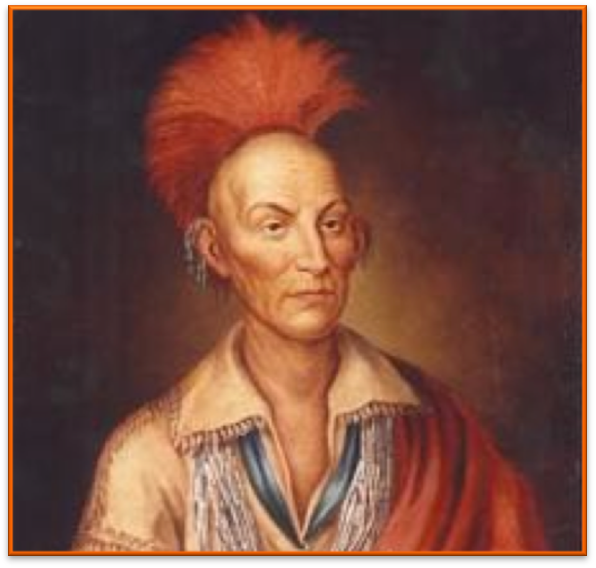 The Sauk leader Blackhawk, who is believed to have lived at the Crawford Farm site when he was a boy and a young man.
This work revealed that the site primarily consisted of the remains of a major late eighteenth- to early nineteenth-century Sauk village (Saukenauk) possibly associated with the famous Sauk leader Blackhawk.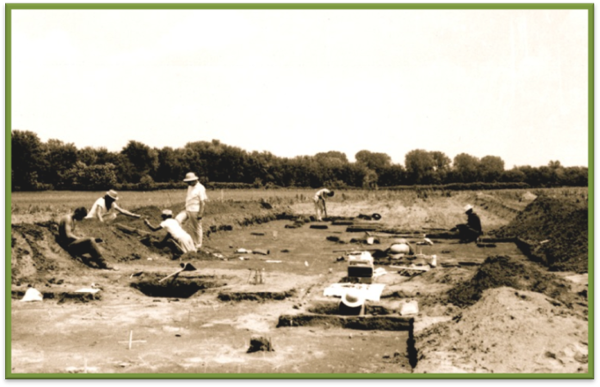 1950s–1960s University of Illinois excavations at the Crawford Farm site.
The U of I excavations encountered hundreds of pit features and ten structures associated with the Sauk and earlier occupations. A report of investigations, however, was never completed for the site.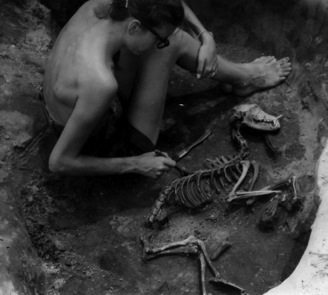 The artifacts, excavation forms, maps, and other records associated with the U of I excavations are currently on loan to the CAI for use in completion of the Crawford Farm site report. The CAI staff have completed the artifact analyses, with the entire report, which will be made available to other researchers and the general public as part of the ISAS publication series, anticipated in 2014.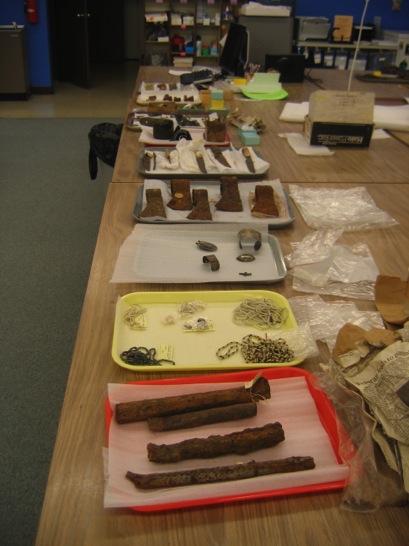 Crawford Farm site artifacts at the CAI curation facility.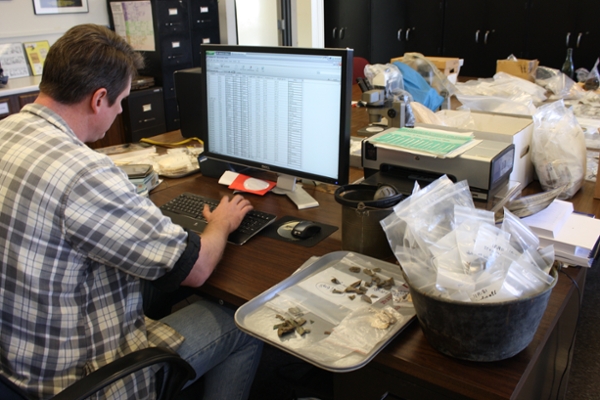 Doug Kosik (CAI) analyzing Crawford Farm brass/copper kettle remains.