Carrier Mills Collections Rehabilitation
Main Content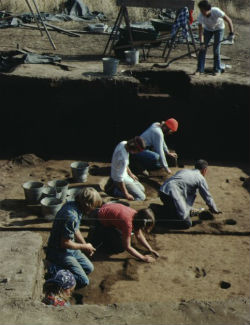 One of the CAI's earliest archaeological projects in the late 1970s focused on the excavation of several large Native American sites in the Carrier Mills Archaeological District, located about an hour east of Carbondale. In 2012, we began the Carrier Mills Collections Rehabilitation Project to bring the collection up to today's curation standards, further preserving the information gained through years of fieldwork and lab analyses. Funded by Peabody Energy, our team of curation staff and undergraduate and graduate students rehoused in archival storage containers and inventoried more than one million artifacts (some nearly 10,000 years old) and digitized over 10,000 photographs, 150 oversized maps, and five years of project documentation.
The rehabilitation of the collection facilitates continued research and learning about ancient lifeways in southern Illinois. SIU Undergraduate REACH Scholar Rosemary Bolin and Dr. Heather Lapham recently examined the skeletal remains from several domestic dogs (Canis familiaris) intentionally buried in graves by the human occupants of the Black Earth site at Carrier Mills. One joint project x-rayed the dogs' lower jaws to study the health of these ancient canines and their relationship with their human companions. To read more about these projects, check out the articles in Illinois Antiquity (2015) (PDF) and Illinois Archaeology (2010) (PDF).
More information about the project and collection rehabilitation can be found below: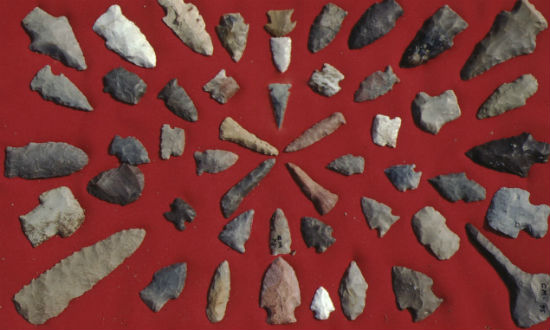 Prehistoric stone tools from the Carrier Mills Archaeological District.